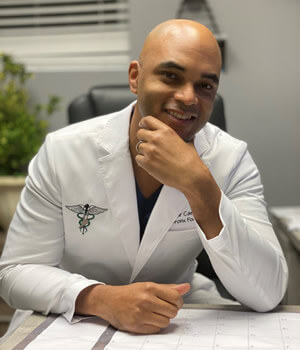 Oscar Castillo, DPM
Dr. Oscar Castillo graduated from the New York College of Podiatric Medicine, he received his training in Bellevue Hospital and specialized in trauma. He is board-certified by The American Board of Podiatric Medicine and a member of the American Podiatric Medical Association.
Doctor Castillo received his undergraduate in pharmacology from Stony Brook University. Doctor Castillo worked in the World Trade Center Treatment Program at Mount Sinai dedicated to the care of the World Trade Center volunteers and their vast complications.
He has been in practice since 2007. His podiatric interests lie in reconstructive foot surgery, trauma, wound care, biomechanics, diabetic foot care, general podiatric care, and sports medicine. He is fluent in Spanish.